Department of Gastro Science
---
The Department of Gastro Sciences and Hepatology has the good fortune of having a team of an experienced gastrosurgeon and a dedicated gastroenterologist.
The Gastro Entrology Department is offering whole spectrum of diagnostic and therapeutic endoscopic procedures including ERCP, Colon Scopy etc. besides offering: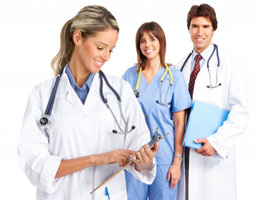 Specialized treatment of liver diseases (Hepatology).
Interventional Radiological pancreatobiliary procedures.
Intensive care for GI Emergencies.
Gastro Surgery 
The Department of Surgical Gastroenterology is involved in managing major GI surgical problems which predominantly and specializes in
Laparoscopic Surgery - Basic & advanced
Re-Operative Abdominal Surgery
Hepato biliary surgery cancer gall bladder, liver, bile duct, benign, biliary stricture& liver trauma
Pancreatic surgery acute pancreatitis, chronic ancreatitis and cancer of pancreas.
Surgery for portal hypertension shunt and non- shunt procedures.
Colorectal Surgery Cancer, Ulcerative Colitis, prolapse rectum and other disorders.
Department of Neuroscience
---
The department of Neurosciences investigates and treats diseases affecting the brain, spinal card, muscles and nerves.
Neurology department offers :

Intensive management of Brain attack (Stroke)
Intensive management of Status Epileptics and Serial Seizures.
Management of CNS Infections.
Management of peripheral nerve & muscle disease requiring ventilatory support.
Management of Comatose patient.
Investigation like EEG, EMG, NCV,VEP.

Neuro Surgery

Intensive Management of Head Injury.
Management of Spinal Injury.
Whole spectrum of Cranial surgery e.g. for Brain
tumors, Hydrocephalous, brain Abscess.
Whole spectrum of Spinal Surgery e.g. Disc Surgery, Tuberculosis spine, Spine tumors.
Endoscopic surgery for Brain & Spine.




Advance Imaging Center

---

The Past, Present and future of Imaging services. With today's technology constantly changing Radiology Imaging is a work on progress. We are always looking for the best way to serve our patients ……. Our Community.

Features


1.5 Tesla MRI
Multi Slice CT Scan
Digital Xray
Ultrasound
Colour Doppler
Bone Densitometry
Mammograpgy
EEG, EMG
TMT, Echo Cardiography
C- Arm, DSA
100%
Doctor support
---
120 BED MULTISPECIALITY HOSPITAL

LOCATION
Ajay Hospital is situated at Garh Road, Bhopal Vihar,
Near Radha Govind Engineering College,
Meerut, Uttar Pradesh – 250004.
click here!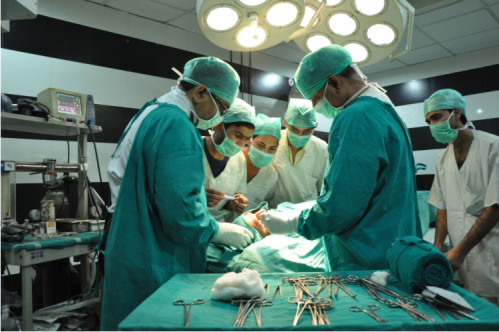 OPERATIONS THEATRES
---
At Ajay hospital, Our Operation Theatres are most advanced and equipped units for most precise and safe surgical procedures.
read more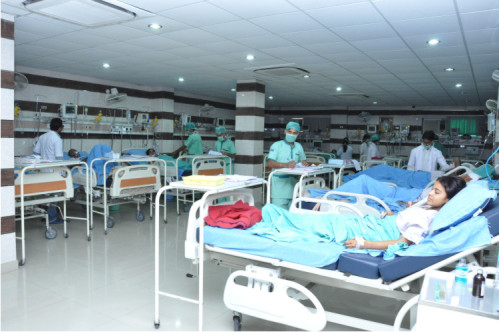 INTENSIVE CARE UNIT (ICU)
---
the ICU is one of the busiest portion of hospital Cocks, and it is one of the  most minutely supervised place for Critically Sick Patients.
read more